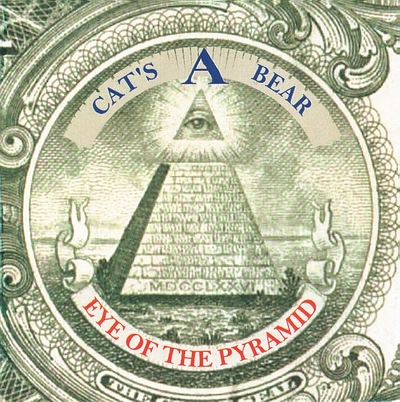 eye of the pyramid
Cat's A Bear
EYE OF THE PYRAMID
8 original instrumentals

"...combines computer-based sequencing with live improvisation"
- from liner notes

The opening strains of Eye of the Pyramid will bring you into the groove of the title track of this third Cat's A Bear Album. Originally produced in 1989, the music on this disk is partly-sequenced, funk-based jazz.

Eye of the Pyramid gives you sixty minutes of classic electronic Cat's A Bear, a duo that actually played live for many years before Joe Dorris and Frank Singer paired up with Tony Stefanelli and Phil Papotnik, and, of course, TITO. This Album threads conventional aspects of contemporary music with Cat's A Bear's distinct approach to jazz, and will find you pushing play again, or adding Eye of the Pyramid to your favorite Album carriage.

Eye of the Pyramid, 8 tracks of music.
disk 1
Eye of the Pyramid
The Current Sea
Bearskin Rug
Theme For Eric and Eric
Ceiling Street
Double Felix
William's Overture
Frank's Lament

the players

Frank Singer
- Guitar, Keyboards
Joe Dorris
- Drums, Percussion
credits

Sequenced and Arranged by
     Frank Singer,
     Joe Dorris
Mixed by
     Frank Singer
Mastered by
     Tom Hitt [ Cycling Troll ]
     Frank Singer
Graphic Design by
     Frank Singer
read THE FINE PRINT
©2004 Frank Singer, Cat's A Bear, Naked Kitty Productions