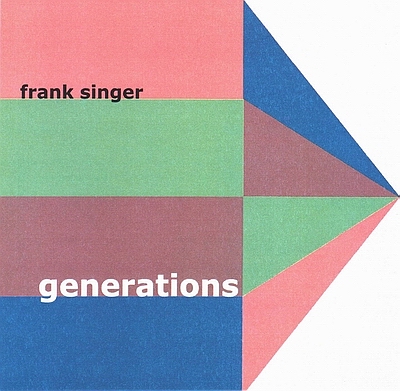 generations
string quartet
Frank Singer
generations string quartet
in five movements

Generations String Quartetis composer Frank Singer's first classical release. Generations features the traditional 2 violins and cello, but exchanges the viola for electric jazz guitar.

Generations String Quartet, 5 movements of unified yet diverse music, including a jazz guitar solo.
disk 1
Movement 1
Movement 2
Movement 3
Movement 4
Movement 5

[ top ]
more Frank Singer
oFF tHE tOP: standards 1
©2003 - jdhopkins.com | chelaBOP
credits

engineering.....Tom Hitt
production, mastering.....Frank Singer
cover design.....Frank Singer
Naked Kitty Productions
cd duplication by FAR
printing by PIP

NKP 1996gen